Strategic Risk Transfers 
Worcester, MA
---
Our Lady of the Valley Regional School
Uxbridge, MA
---
Mighty Oaks Montessori School
Auburn, MA
---
Local Daycare
Northbridge, MA
"UniPay has made me a rock star with parents! They love the convenience of going online instead of remembering a check or sending payments in with their child. Each month we have more and more people using the UniPay system. As a long-time UniBank customer, I like that the deposits are able to funnel directly into our existing accounts. UniPay by UniBank fit seamlessly into our current accounting procedures and makes it easy to track payments."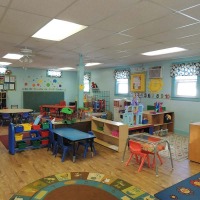 ---
Heritage Park Estates
Whitinsville, MA
"UniPay by UniBank is an easy and efficient way for our homeowners to make their payments online whether they are making a one-time payment or setting up a recurring plan for their monthly fees. The site is easy to navigate and the customer service team is outstanding, not only with myself but also with the homeowners! We have been using UniPay for a year and haven't had any complaints or issues. From a security standpoint, I like that everything is handled by UniPay and UniBank and I no longer have to be the middleman saving bank account or personal information of the owners. I highly recommend UniPay to any business looking to streamline their collections."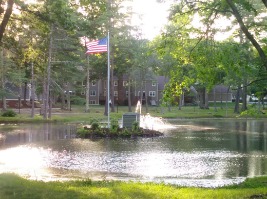 ---
Pilgrim Church
Sherborn, MA
"Our UniPay by UniBank experience has been wonderful! We started collecting donations through UniPay in 2019 after seeing how easy it was to use from another organization. From the initial setup to the continued support we still receive today, the UniPay customer service team has been very good to us. Each member truly makes an effort to go above and beyond. Whether my question is large or small they are always responsive, helpful, and knowledgeable."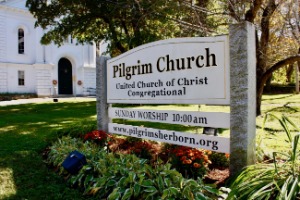 ---
All in Stone Inc.
Hopedale, MA
"UniPay by UniBank has made transactions a lot easier—not only for receiving the payments but also for our customers. Since COVID, most people prefer to make payments without coming into the office. The UniPay team has made it simple to both start up and make any changes along the way! If you are looking for an alternative to expensive credit card fees, UniPay by UniBank is definitely the solution!"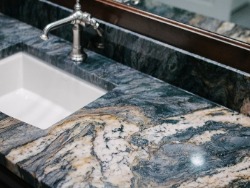 ---
Chapman Design Service, LLC
Uxbridge, MA
"I recently switched my business' online payment handling to UniPay by UniBank and am very pleased with it. I find it's easier for my clients to process their payments, and for me to track them. The link to it can be put in an email signature, as a link from your website, and even put into the wording of your email when an invoice is sent. The real time notification when a client has paid is a great feature. I have found the rates for it are much less than some of the other invoicing services. For a small business, it's a nice change to put more of what we earn into our own bottom line. Especially as the credit card fees increase."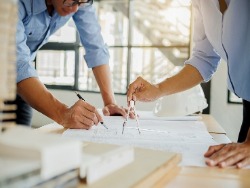 ---
Bri
dgewater Raynham Sand & Stone
Bridgewater, MA
"As a business, finding and implementing a convenient, efficient, safe, and secure method of offering our customers an online payment option can be an overwhelming and time-consuming challenge. We were fortunate to have used UniPay by UniBank to make our own payments on a Town's website, and immediately knew that this was the exact system we needed for our business and customers. Starting the process for UniPay by UniBank could not have been easier. We were immediately set up with a direct UniPay business representative, Kristy Genga, who was—and still is—outstanding, knowledgeable, and supportive. From UniBank banking services, ACH acceptance, and Credit Card Transactions Services to structuring a one touch upload of customers invoice balances from our existing system into our UniPay System, she listened to all our business needs and pulled every aspect together along with the UniPay technical team to make this happen! Kristy saw us through a process that otherwise would have been above and beyond what we could have ever accomplished. Most importantly, Kristy provides us with peace of mind that if we have questions or further needs that she would be more than happy to help. Every aspect of the team and support offered by UniPay is nothing short of excellent.  They have provided a "tailored to need" design and online payment processing center, now located on our website, that works both efficiently and securely for us as a business and conveniently and safely for our customers. UniPay by UniBank continues their support past initial set up, which is hard to find and truly appreciated in every way.  Let UniPay and their teams do the work for you!"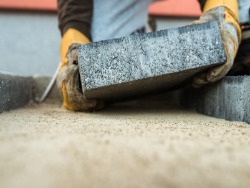 ---
Arpin Plumbing
East Taunton, MA
"Being a small family-owned plumbing business without a store front, we were struggling to step ahead with an easy payment system. I regularly submit payments through UniPay by UniBank to apply for permits and reached out to see if I could collect payments for my own business.  A representative contacted me promptly and helped navigate the simple process of setting up UniPay by UniBank. The personalized service made me feel comfortable every step of the way. It was becoming difficult with many customers wanting to pay with a credit card and not being able to provide them that service, sometimes it would cost us the sale of our service. Now, we have the power of a large company—able to take credit card and checking account payments easily via the internet. This process is very easy and safe for my customers to utilize. Quite often, I now receive payments within minutes of emailing an invoice! We are more than happy with the results and with the great service and ongoing support from UniBank."